Halloween Treat
Short story set in the Wellesley Estate flats in the converted Cambridge Military Hospital building where Scott, a nurse in the Queen Alexandra's Royal Army Nursing Corps prepares for a Halloween night party with some special guests.
Events take place after
Christmas at Erskine: Grey and Scarlet Short Story
.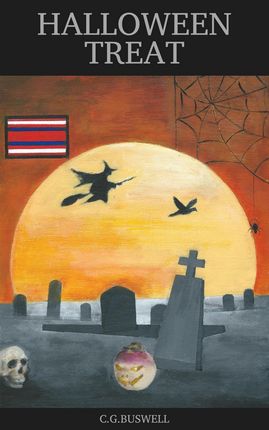 Scott calmed his inhalation and exhalation, conscious only of each steady rhythmic breath in and out. This was an important shot and he couldn't afford to miss. His target was in front of him and he was ready to unload, to hit his mark. He'd aimed and his hands were steady. He showed no nerves and concentrated as he aligned slightly to take in the environmental factors. His trigger finger was ready to plunge the payload. He focused on his heartbeat, and could make out the steady 65 beats per minute that he knew his resting pulse to be. He committed himself to taking the shot on his next breath when his diaphragm and breathing muscles would be most relaxed. This was it he told himself, this is what all those years of training had been about. He slowly breathed in and felt the correct tightness and maintained his aim and committed himself...
Buy Now.
C.G. Buswell's books on Goodreads